1975 WFIL Helping Hand Marathon
May 16 - 18, 1975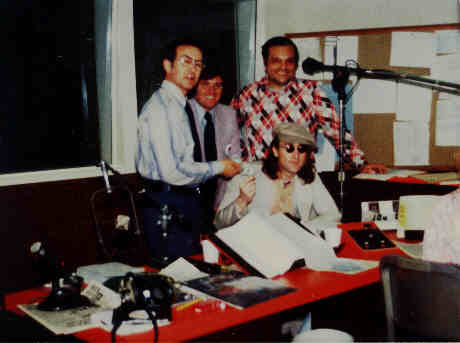 John At WFIL!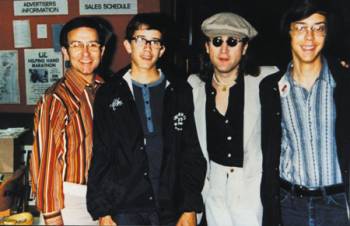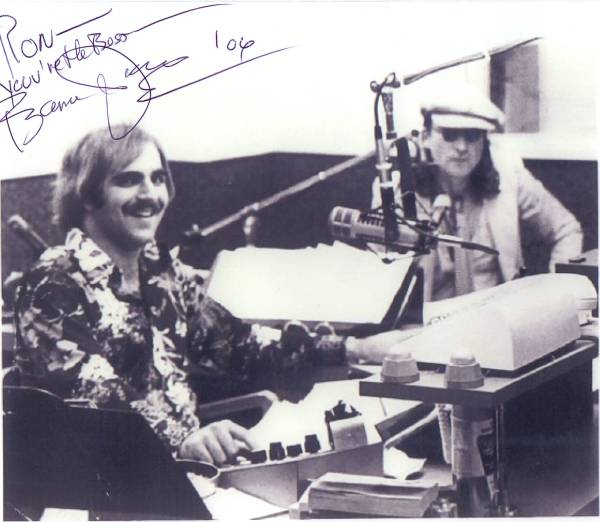 Banana Joe Montione & John
This is "The WFIL 1975 Helping Hand Marathon", featuring John Lennon! John spent the entire weekend answering phones, and taking pledges. A special "thank you" to Robert Arden, who provided me with this tape, recorded on Friday, and Saturday afternoons. If you have a copy of the final hour of the Marathon, please let me know. I would love to include it here. Thanks!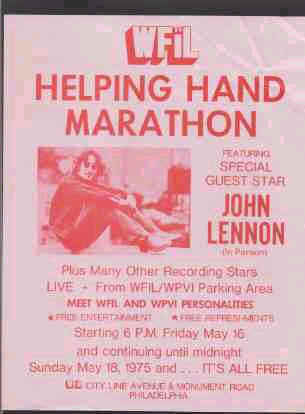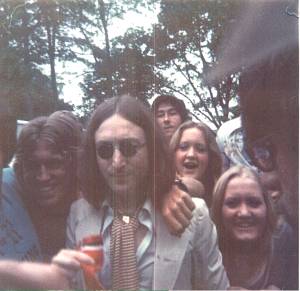 John, With Some Of His Many WFIL Fans!!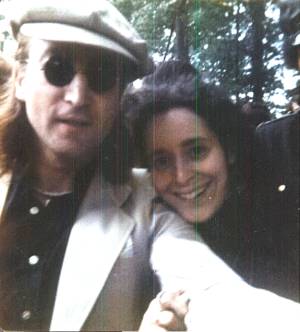 John With Beverly, A Special Fan!!
** Special Thanks To reallove64@aol.com For the last 2 Photos!!
"Marathon" Segments
Here's a sample from the Banana Joe Montione CD's
John Lennon Video on WFIL TV & Radio From 1975
Here's The Link on "You Tube". Click below to view!!
http://www.youtube.com/watch?v=9jLYt5BgkOw
If you have a special memory of the Marathon, or John Lennon, send me an e-mail.

Site Navigation
WFIL Record Album Covers
The WFIL Boss Chicks
WFIL Boss Jocks
WFIL Memories
Where Are They Now?
Jim O'Brien Tribute
George Michael Tribute
WFIL Engineers
WFIL News Team
Here Comes The Prize Patrol
WFIL Scrapbook Page 1
WFIL Scrapbook Page 2
WFIL Scrapbook Page 3
WFIL Scrapbook Page 4
WFIL Scrapbook Page 5 - The Mel Klawansky Collection
WFIL Scrapbook Page 6 - The Randy Roberts Collection
WFIL Scrapbook Page 7 - The Gene Vassall Collection
WFIL Scrapbook Page 8- The Bruce Northwood Collection
WFIL Scrapbook Page 9
WFIL 2002 Family Reunion
WFIL 2006 Family Reunion
WFIL 2011 Family Reunion
WFIL Surveys
The Boss Is Back?
WFIL Aircheck Index (Listen To Your Favorite Boss Jock!!)
WFIL Jingles (The Song Between The Songs!!)
Sounds Of Philadelphia
My Favorite Radio-Related Websites