WFIL 2006 Family Reunion Pictures & Memories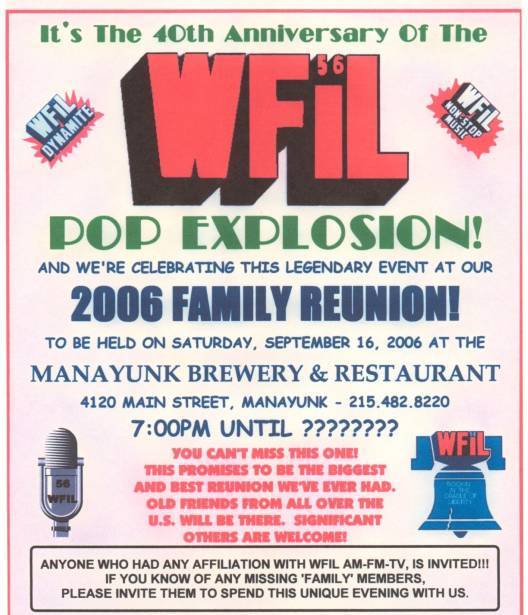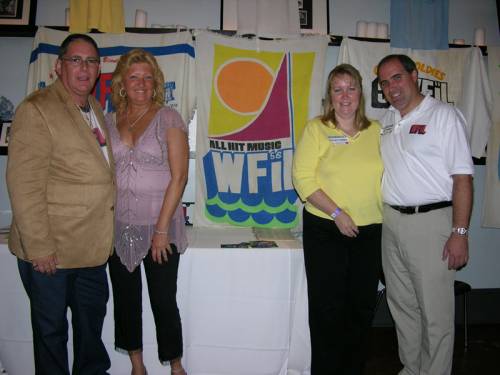 Here We Are - Mel Klawansky, Joyce (Haverdink) Klawansky, Susan Turner & Webmaster Ron Turner
Click On Any Thumbnail To See the Full Size Image
Due to the number of pictures, it may take some time for this page to load. Please Be Patient. Thanks!
This first section of photos are courtesy Of Former WFIL/WPVI TV Photographer Bob Kravitz
The next set of photos are courtesy of Cynthia Brumm

These next ones are courtesy Of Dave Shayer

These are from Joyce (Haverdink) Klawansky

The next set of photos are from Gary Hendler
Memories To Be Added Soon!!
Site Navigation

WFIL Record Album Covers
The WFIL Boss Chicks
WFIL Boss Jocks
WFIL Memories
Where Are They Now?
The 1975 Helping Hand Marathon Featuring, John Lennon
Jim O'Brien Tribute
George Michael Tribute
WFIL Engineers
WFIL News Team
Here Comes The Prize Patrol
WFIL Scrapbook Page 1
WFIL Scrapbook Page 2
WFIL Scrapbook Page 3
WFIL Scrapbook Page 4
WFIL Scrapbook Page 5 - The Mel Klawansky Collection
WFIL Scrapbook Page 6 - The Randy Roberts Collection
WFIL Scrapbook Page 7 - The Gene Vassall Collection
WFIL Scrapbook Page 8- The Bruce Northwood Collection
WFIL Scrapbook Page 9
WFIL 2002 Family Reunion
WFIL 2011 Family Reunion
WFIL Surveys
The Boss Is Back?
WFIL Aircheck Index (Listen To Your Favorite Boss Jock!!)
WFIL Jingles (The Song Between The Songs!!)
Sounds Of Philadelphia
My Favorite Radio-Related Websites