Scrapbook - Page 3
The Following Pictures are all courtesy of Dave DeCaro. Dave's father Jim, was General Manager at WFIL during it's heyday, and for the various formats that followed. Enjoy these photos. More to come!!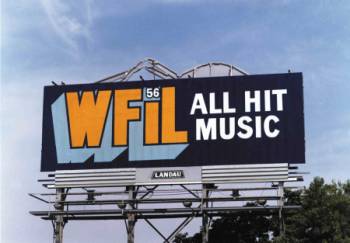 A billboard on Route 73, in New Jersey 1974
March 1975 Station Promotion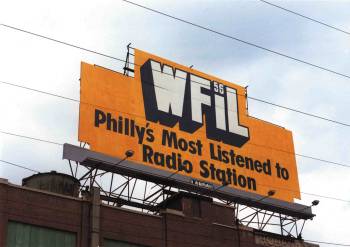 Billboard at Roosevelt Blvd & Indian Queen 1974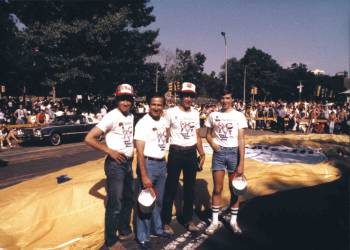 Balloon Race 1980. Mike, Jim , brother Jim, and Dave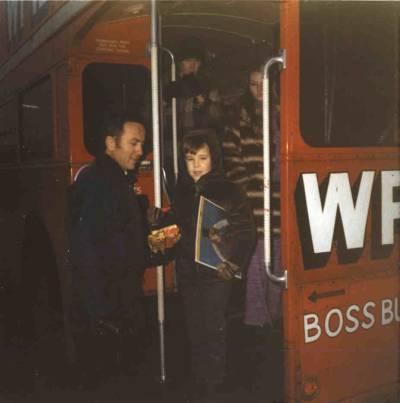 Dad helping Dave off WFIL Bus 1970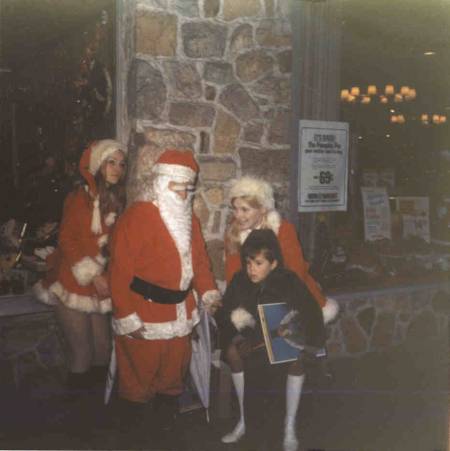 Dave with Santa, and 2 WFIL Boss Chicks 1970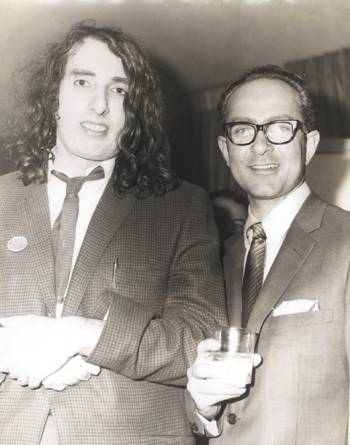 GM Jim DeCaro With Tiny Tim - 1968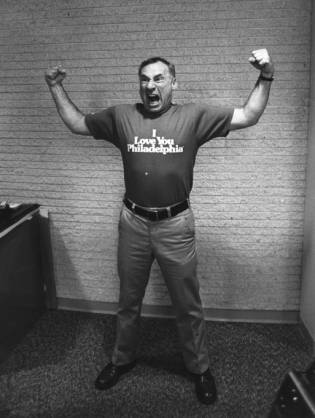 Mel Brooks stopped by to help with a station promotion - 1974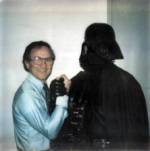 GM Jim DeCaro with "Darth Vader" 1977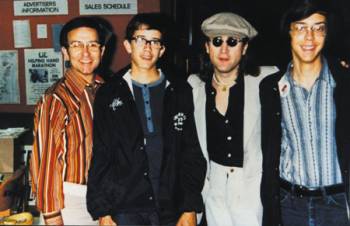 GM Jim DeCaro, Mike DeCaro, John Lennon, Jim DeCaro(Son) 1975
WFIL Sponsored Horse wins at Brandywine, in 1968. as GM Jim DeCaro(2nd from left), Gene Vassell, and Gene McCurdy look on.

Another Lucky WFIL Winner!!!!!

Site Navigation

WFIL Record Album Covers
The WFIL Boss Chicks
WFIL Boss Jocks
WFIL Memories
Where Are They Now?
The 1975 Helping Hand Marathon Featuring, John Lennon
Jim O'Brien Tribute
George Michael Tribute
WFIL Engineers
WFIL News Team
Here Comes The Prize Patrol
WFIL Scrapbook Page 1
WFIL Scrapbook Page 2
WFIL Scrapbook Page 4
WFIL Scrapbook Page 5 - The Mel Klawansky Collection
WFIL Scrapbook Page 6 - The Randy Roberts Collection
WFIL Scrapbook Page 7 - The Gene Vassall Collection
WFIL Scrapbook Page 8- The Bruce Northwood Collection
WFIL Scrapbook Page 9
WFIL 2002 Family Reunion
WFIL 2006 Family Reunion
WFIL 2011 Family Reunion
WFIL Surveys
The Boss Is Back?
WFIL Aircheck Index (Listen To Your Favorite Boss Jock!!)
WFIL Jingles (The Song Between The Songs!!)
Sounds Of Philadelphia
My Favorite Radio-Related Websites